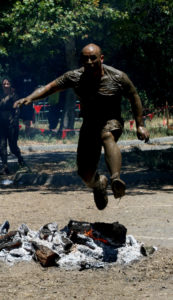 Zoom into shape anywhere!
Covid has changed the way people think about health clubs.   But–WE ARE NOT YOUR OLD FASHIONED FITNESS CENTER!  Body Architecture provides a private, individual experience for each client without others in the room for private sessions that are focused on you.   I also provide group sessions, that are a combo of zoom and in-person (each person has their own private workout space at the studio!).     Experience the new vision in fitness (which I was already doing prior to COVID!).
Feel better, think better, be better!
Body Architecture Training Center
3851 U & V Charter Park Drive
San Jose, CA 95136
PLEASE:  text for appointments and questions:
(408)206-7011
I don't answer the phone during client appointments but I will text you back if you text me.   When you are in front of me you are the most important person in the world!
Hours
Training  by Appointment Only
All services are by appointment only and I'm very flexible.    To ensure health safety for my at risk clients,  I ask you that you do not visit our facility without an appointment.  Text me, I will be happy to make an appointment
408-206-7011