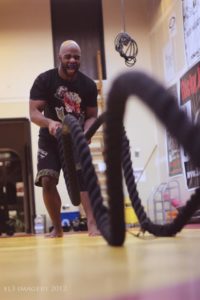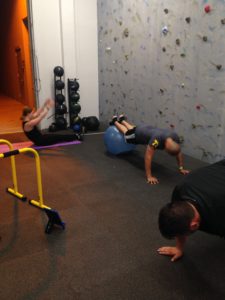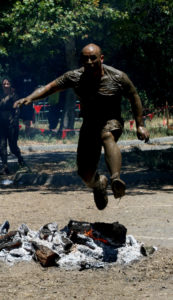 Just imagine, for a moment, that nothing else matters… except you.
You're on this site because you are looking for a trainer, I get it.   And the truth is what you are doing now isn't working, so its time for a change!  Something customized and specific to you.  That is where I can help.
My training protocol is different, and it isn't for everyone.  I don't rely on the old fashion weight lifting or thigh blasters of the 90's.   I do not believe in making you limp out of a training session.  You should feel exhilerated, not like you just got run over by a truck.   You should feel like you learned something more about your body and feel that you are that much closer to your goals.
I have a compilation of methods, which result from obtaining over 33 fitness certifications over the years and my Masters degree in Rehabilitation/Performance Enhancement.    If I were to name it, I would call it organized chaos using functional training.    But simply put, I figure out what exercises will get you fitness results.   If one thing isn't working, I will find the type of exercise that will work for you.   Our plan will be to achieve your results, not to just beat you up for an hour.
What my training is:
#1   If you exercise with poor posture, you are only going to strengthen the muscles that are already strong, weaken the muscles that are already weak, and increase the strain on ligaments and tendons that hold your body together.  We start with getting you exercise ready.
#2  If you let me help you, I can help you.   I will give you the tools to be successful, but you have to use those tools.   80% of achieving your goals is diet, 20% is your exercise.   We will make sure that the 20% gets you 80% of the results in strength, cardio, agility, flexibility and more. But you will have to do the 80% with lifestyle changes outside of the studio.  I get one hour of your time in a day, you have the other 23 hours of the day to reinforce success.   Let's make the Pareto Principle work for you.
#3  You need to move.   Not all of my clients achieve perfect bodies, but quite a few do.  Why?  Training all depends on the effort you are willing to put in.  I have been in the industry for over 30 years.  During the course of this time, our lifestyles have become much more automated, creating a situation where people move less.  You just press a button and something is done for you.  Ever notice the lines in drive-thru at the coffee shop?    Many folks aren't even burning a few calories to get that 500+ calorie drink.   My clients who succeed make the effort.  I'm not a babysitter.   If you don't actually use the principles you learn, you are not going to be successful, whether it is me or any other trainer.   You have to do the work in the studio and at home.  Stop thinking that the quick weight loss schemes work.  They don't.  We need to get busy.
In our weekly training program packages, we will ensure that you are:
Doing the right exercises that are needed for your body and your goal
Doing those right exercises correctly
Reviewing your lifestyle habits that are derailing you and help you develop a lifestyle plan that ensures that what you are doing outside of our workouts helps you achieve your goals (aka accountability)
Broadening your experience with training methods such as ballet, pilates, functional/core training, yoga, MMA drills, boxing drills, self-defense training, athletic training drills (football, basketball, tennis and more), body weight exercises and more.  I do not use the big box, outdated selectorized equipment you see in the chain gyms.   When you walk into my studio you will see space…space that within minutes is transformed into your personal workout room.
Getting an education, not just a workout. My clients learn what is right for their bodies so that they don't injure themselves.  You will take away valuable information that you will be able to use long after you stop training with me.
As a client with me, you will have access to my 30+ years of experience working in the therapy and fitness industry.   Stop going through the motions.  Let's figure out what your body needs and make it happen